About KZ Academy
Inspire to Learn. Learn to Inspire.
The cool thing about KZ Academy is it's headed by Master stylist Makara Vu CEO of Kittiez Incorporated who will also give guest demos and lectures, offering her unique experience and an introduction to the most creative elements of cosmetology. We aim to provide the most advanced, creative, and comprehensive cosmetology courses available.
We go beyond what is required of the State Board. We strive to provide the most advanced, comprehensive, and unprecedented cosmetology courses available.
We will explore the best instructors and educate them to our standards of merit so they pass on great their skills to our growing student body.
Our school is located in the San Jose Area, also known as Silicon Valley. The most innovative and creative region on earth. We will help each and every student attain their own career vision, and upon graduation; select students will be offered an apprenticeship at a Kittiez Incorporated location with the opportunity of indefinite job placement.
Our objective is to make our graduates the most employable in the industry. Students will see cosmetology from every angle: They'll be behind the chair to cut, color, and style guest clients, they'll be in a retail environment, they'll be presenting they're own creative work, they'll even be put into the shoes of a salon owner preparing them to one day possess their own Kittiez Incorporated franchise.
They'll be the most employable cosmetology graduates in the industry.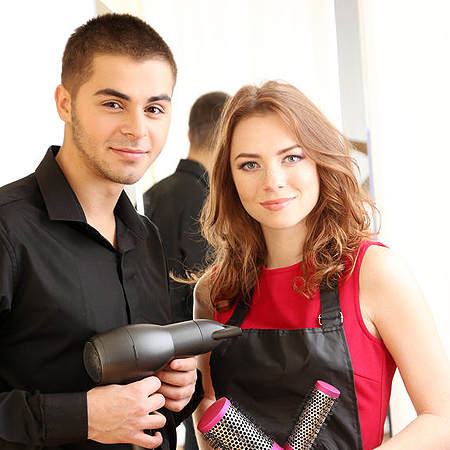 Learn to Inspire.
With controlled class numbers, each student will be provided personal attention. The goal is to foster your development at every stage of the program. Our instruction method includes theory, demos, workshops, and practical experience on the student salon floor. Providing students, a theoretical understanding of cosmetology while executing the nuances of their new skills in a supervised environment. This is aligned with our hands-on approach, which is designed to build your conviction and expertise in salon services.
Inspire to Learn.
As a licensed cosmetologist you can make your dreams a reality. The most popular career path is to become a salon stylist. A profession that lets you help people from all walks of life look good and live great. Or you can be an editorial or session stylist, a full-time educator, a stylist for film, TV, or theater; you can be a product development, retail, or management specialist; you can be your own business owner. Our desire is that you live out your aspirations. As such, we help each student find the proper work placement. And all graduates are welcome to apply for a position at the Kittiez haircuts For Men assistant training program that leads to being one of our stylists.